10.17721/2522-1272.2023.82.10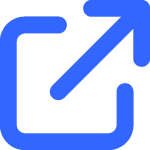 (DOI)
UDC 007:378.1:[303.621.34+303.621.322]
Andrii Moskvych, Master"s Degree, Educational and Scientific Institute of Journalism, Taras Shevchenko National University of Kyiv
0009-0007-2760-5535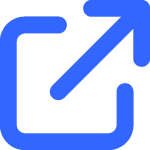 (ORCID)
ABSTRACT
Main objective of the study: to determine the level of accordance of the educational process at the Educational and Scientific Institute of Journalism to the expectations of its students. The study has the following tasks: to study the other scientific researches about the topic; to survey the students of the 1st and the 4th years of ESIJ; to interview the administration of the institute and the guarantors of educational programs.
Methodology of the study. A questionnaire was conducted among the 1st and 4th year students of all educational programs of ESIJ. The questionnaire for the 1st year students was focused on the reasons for entering the institute and the expectations from their studying, and the 4th year students evaluated the educational process, demonstrated their impressions of the institute and the degree of realization of their expectations. Thus, with the help of methods of abstraction and extrapolation, we found out the opinions of all ESIJ students on the specified issue.
At the same time, the interviews were conducted with the guarantors of the institute's educational programs and the representatives of its administration about their vision of the image of a ESIJ graduate, optimization of the educational process, communication with the students and presentation of the educational programs to the applicants. Therefore, a narrative analysis was applied to their comments, and with the help of the methods of interpretation and generalization, we singled out the common considerations for the representatives of this institute regarding this specified issue.
Results and conclusions. The article analyzes and systematizes the students' expectations from the educational process, interaction with the university, and generally higher journalism education. It was found that at the time of entrance competition the students sometimes have the inappropriate expectations from their studying, and the 4th year students are more skeptical of obtaining higher journalism education than their younger colleagues. The guarantors of the programs put the emphasis on creating the favorable conditions for studying, developing creativity and providing the basic and professional knowledge. The researches of scientists show that satisfaction with studying at a higher education institution is a significant factor in a student's professional self-efficiency. There is also information that the 1st year students (more than 4th year ones), demonstrate an evident correlation between adaptation to higher education institution and attitude to their studying.
There is a need to take the communication between higher education institutions and applicants/students to a more professional level in order to avoid formation of inappropriate expectations from studying at the university.
KEYWORDS: students; educational needs; satisfaction with studying; bachelor's degree;
journalism, ESIJ.