DOI: 10.17721/2522-1272.2023.83.1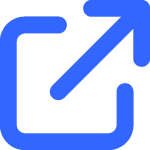 УДК 077:316]:81'373
Nadiya Balandina, Doctor of Philology, Professor Department of Information Activity and Media Communications, Odesа Polytechnic National University
0000-0002-6933-838X
ABSTRACT
The article analyzes the array of innovative lexis which includes the component media and comprises 425 units from the perspective of mediadeterminism. The lexemes have been chosen using the Ukrainian lexicographic sources, the academic papers in the field of social communications and medialinguistics and also the monitoring of the Ukrainian Internet sector conducted
during the period of January-March, 2023.
The neolexemes with the component media have been proven to be an open dynamic system replenished constantly under the influence of technologies and socio-communicative transformations. This was confirmed by the monitoring of their description in the Ukrainian etymological and specialized dictionaries starting from 1973.
The dynamics of the entry of neologisms as the terms into the academic discourse is traced on the example of two numbers of special publications on social communications for 2010 and 2022. The study has revealed the increase in frequency of using the terms with the component media, the heterogeneity of their fixation as neographisms, the living process of synonymization of the lexemes mass media and media, as well as the tendency for autochthonization of the indeclinable word form media.
The paper shows the way for the further systemizing of the collected array of lexical units and its representation as a qualitative-quantitative hierarchic structure that contains the nominations of media space with its technical, technological, and socio-communicative components as the reference points. The most verbalized areas of the media space can serve as the indicators of media social spheres. The accumulated database of neolexemes with the component media can prove to be useful for lexicographic purposes.
KEYWORDS: media; mediadeterminism; neolexemes with the component media.