10.17721/2522-1272.2023.82.3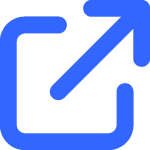 (DOI)
UDC 316.77:811.161.2(477)
Alla Kobynets, Associate Professor, Educational and Scientific Institute of Journalism, Taras Shevchenko National University of Kyiv
0000-0003-4210-7263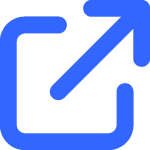 (ORCID)
ABSTRACT
This article aims to show the importance of reproducing in an essay as the artistic and journalistic genre of the images of outstanding people of the modern Ukraine, the value of which is historically significant and demonstrative, which is especially relevant in such complicated modern times.
The numerous scientific works of Ukrainian press experts make it possible to realize the importance of press materials, particularly those ones that highlight the activities of Ukrainian patriotic communities and personalities whose contribution to development of an independent Ukrainian state is difficult to overestimate. An important task arises: to carry out the scientific research on journalistic materials, which makes it possible to study the social processes that took place on the country's territory with the beginning of Ukraine's independence.
The article is devoted to analysis of the book of essays by Ihor Zots, the Ukrainian journalist, a long-time chief editor of the newspaper "Donechchyna". This edition can be considered to be an important historical phenomenon not only of the regional but also the national press studies. First of all, it is notable that on its pages it was issued the stories about the residents of Donetsk region, the true Ukrainians and the worthy patriots, whose thoughts, actions, and daily hard work laid the foundations of the Ukrainian idea, protecting it as much as possible in the difficult realities of the East which was under the influence of Russia. The methods that were used during the research of the book of assay as a result of studying the fate of the heroes and their contribution to development of the region and the country in general can be noted as follows: the method of functional-pragmatic analysis, the method of content analysis, the method of observation — they were used to select the actual material, such as the essays about the prominent people of Donetsk region, their influence on social processes in the region; the method of identification — for determining the vocabulary (emotionally or neutrally loaded words) and the construction of texts (from the plot to culmination and outcome); the method of description was used to characterize the images of individuals and events, trends and features associated with them; the comparison method was used to determine the degrees of significance of the selected topic and the sequence of presentation of actual material; the method of generalization was used in the process of forming the research conclusions.
It is worth noting the importance of this book and above all the historical value of the facts presented in the essays, most of which has documentary nature.
The essays "Donbasiia" have a life-affirming character, although they tell about the heartbreaking events from the lives of their heroes against the background of one of the most problematic, as we can now say, regions of Ukraine. However, they are mostly positive, which cannot but affect the overall impression of the book.
KEYWORDS: essay; Donbas; human stories, journalism, Ukraine.