10.17721/2522-1272.2022.81.10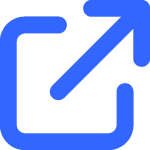 (DOI)
UDC 070:654.19:[331.5:303.62-057.87]
Liudmyla Fedorchuk, PhD (Philological Science), Docent of TV and Radio Department Educational and Scientific Institute of Journalism, Taras Shevchenko National University of Kyiv,
0000-0001-6485-9496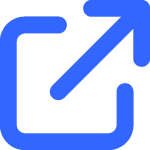 (ORCID)
ABSTRACT
The main objective of this study was to extend the understanding of selection criterias for a future job in television and radio journalism by the Institute of Journalism students. The study also presents how the Russian full-scale invasion to Ukraine influenced the students' choices.
The study is based on two methods – a students survey and a comparison of the survey results from 2021 and 2022. The list of the most common criterias includes: ranking, content, audience, media independence, team, resources, salary, social networks, compliance with the standards and reputation.
A comparison of the following criterias for choosing radio and television shows that "Content" lost its absolute advantage among other criterias, although it remained the leader in 2022. "Team", "Compliance with standards" and "Media independence" increase their importance in comparison with the previous year. The criterion "Salary" showed the greatest growth, which may indicate a decrease in the respondents economic level and the expectation of further economic destruction due to the Russian war on the territory of Ukraine. A share of "Rating" and "Power" criterias has significantly decreased. As well as "Reputation" criterion is recorded only in 2022.
The results of the study are important for correcting the content of journalism education in general and the teaching of television and radio journalism in particular.
KEYWORDS: TV journalism; radio journalism; content; criterion; survey.