10.17721/2522-1272.2022.81.1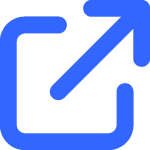 (DOI)
UDC 007:791.242:659.3(100)
Ellina Tsykhovska, Doctor of Philology, Professor Educational and Scientific Institute of Journalism, Taras Shevchenko National University of Kyiv
0000-0002-2524-9991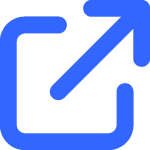 (ORCID)
ABSTRACT
The article studies the phenomenon of the popularity of the South Korean dystopian series "Squid Game", which was released on September 17, 2021 on the streaming service "Netflix" and became its biggest success, as well as a global cultural sensation by the number of views in at least 90 different countries. Many world media outlets reacted to this success with the articles not only of a news nature, but also with their own hypotheses regarding its causes.
Therefore, the objective of the article is to investigate the reasons for the popularity of the TV series "Squid Game" based on reception of the world's leading English-language media.
Thus, the object of this study was the reports about the series "Squid Game" in "BBC News", "BuzzFeed News", "CNN", "Financial Times", "Forbes", "London Review of books", "NBC News", "The New Yorker", "The Guardian", "The New York Times", "The Wall Street Journal", "The Washington Post", "Time", "New York Post", as well as "Digital Trends", "Impacter", "The Sun", "The Straits Times", "Vox", "USA Today", "Vulture", etc. The subject is their meaning palette.
It was found that the global interest in the Korean cultural product was listed among the reasons for the popularity of "Squid Game" in the media; advertising in social networks from the users based on the principle of "word of mouth"; the genre "competition for survival"; the topic "economic inequality", known to the most consumers; the heroes are selected from the different strata of population, which promotes empathy.
In turn, we believe that the popularity of the series "Squid Game" is due to its relevance, namely: reflection of the modern viewer's fears about the lack of money and debts, aggravation of conspiracy theories with the emergence of coronavirus pandemic and the markers of fairy tales familiar from childhood, which represent the same plots similar as in the series.
Developing the citation by one of the journalists that the unexpected brutality of the show contributes to catharsis, we believe that, indeed, the series operates according to the scheme of the ancient Greek theater, where the main function of watching the heroes of drama was to clear oneself of one's fears and problems.
KEYWORDS: "Squid Game"; TV series; game; "Netflix" phenomenon; economic inequality; media outlet; competition for survival; Korean culture.